The Best
Your Ultimate Guide to Atlanta's Best Restaurants. Over the last couple of decades, Atlanta has solidified its place as a culinary staple in the South. These elite restaurants are the epitome of passion, creativity, and hard work. Join us as we celebrate these exceptional establishments, curated to provide you with an unforgettable dining experience in Atlanta.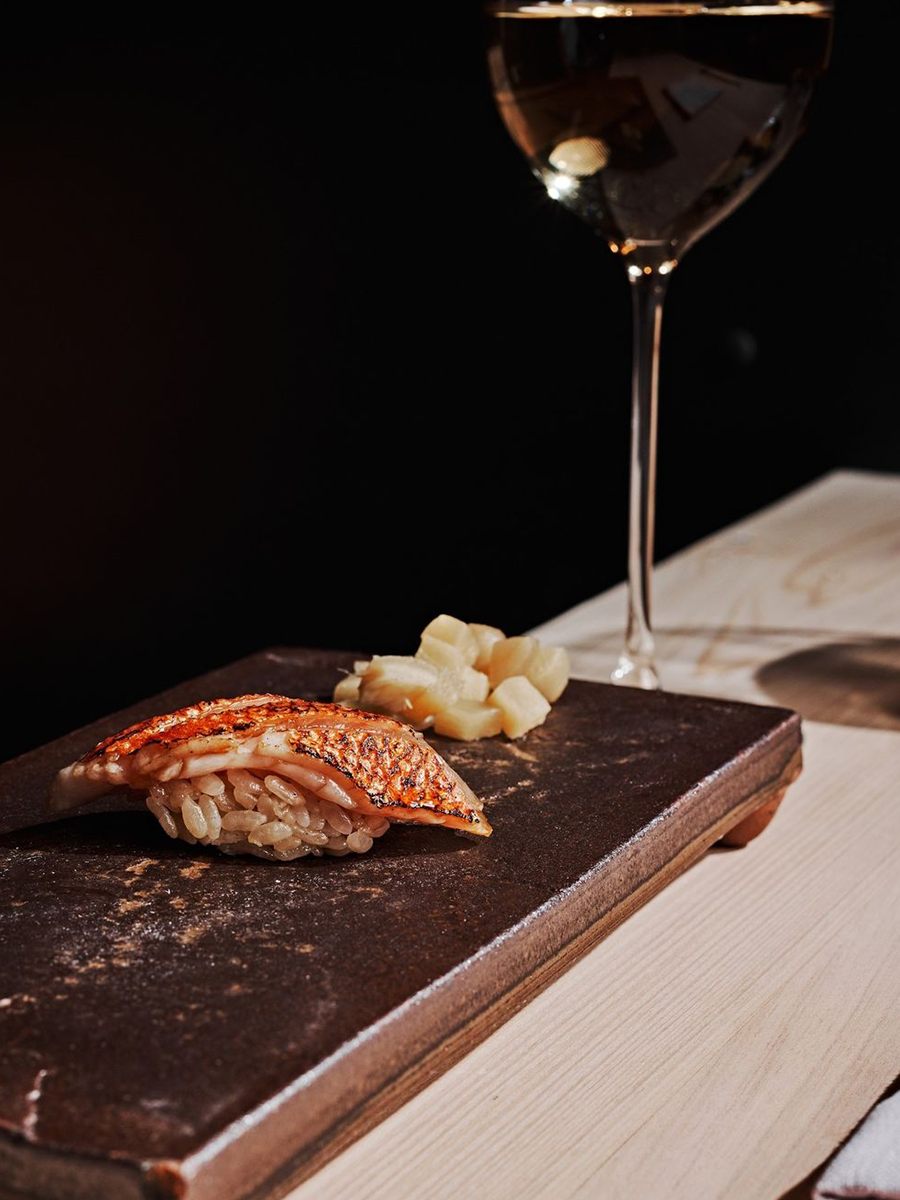 Mujō Atlanta
Nestled in the heart of West Midtown, Mujō Atlanta provides an extraordinary fusion of traditional and modern Japanese cuisine in an intimate, limited-seating setting. Under the expert guidance of Chef Jey Oh, each dish, from delicate sushi to succulent robata-grilled creations, showcases the mastery of his craft.
The dining experience is further enhanced by a meticulously curated selection of sake, beer, and wine, each designed to amplify the flavors of the meal. But what truly sets Mujō apart is the ambiance - a chic, modern setting bathed in the rhythmic nostalgia of old-school hip hop. Savoring exquisite handmade sushi while vibing to the legendary beats of Biggie Smalls was a truly unforgettable experience.
Mujō Atlanta transcends the boundaries of a typical restaurant - it's a cultural immersion, blending Atlanta's lively pulse with the refined elegance of Japanese gastronomy, making it an unforgettable destination for any occasion.
mujoatl.com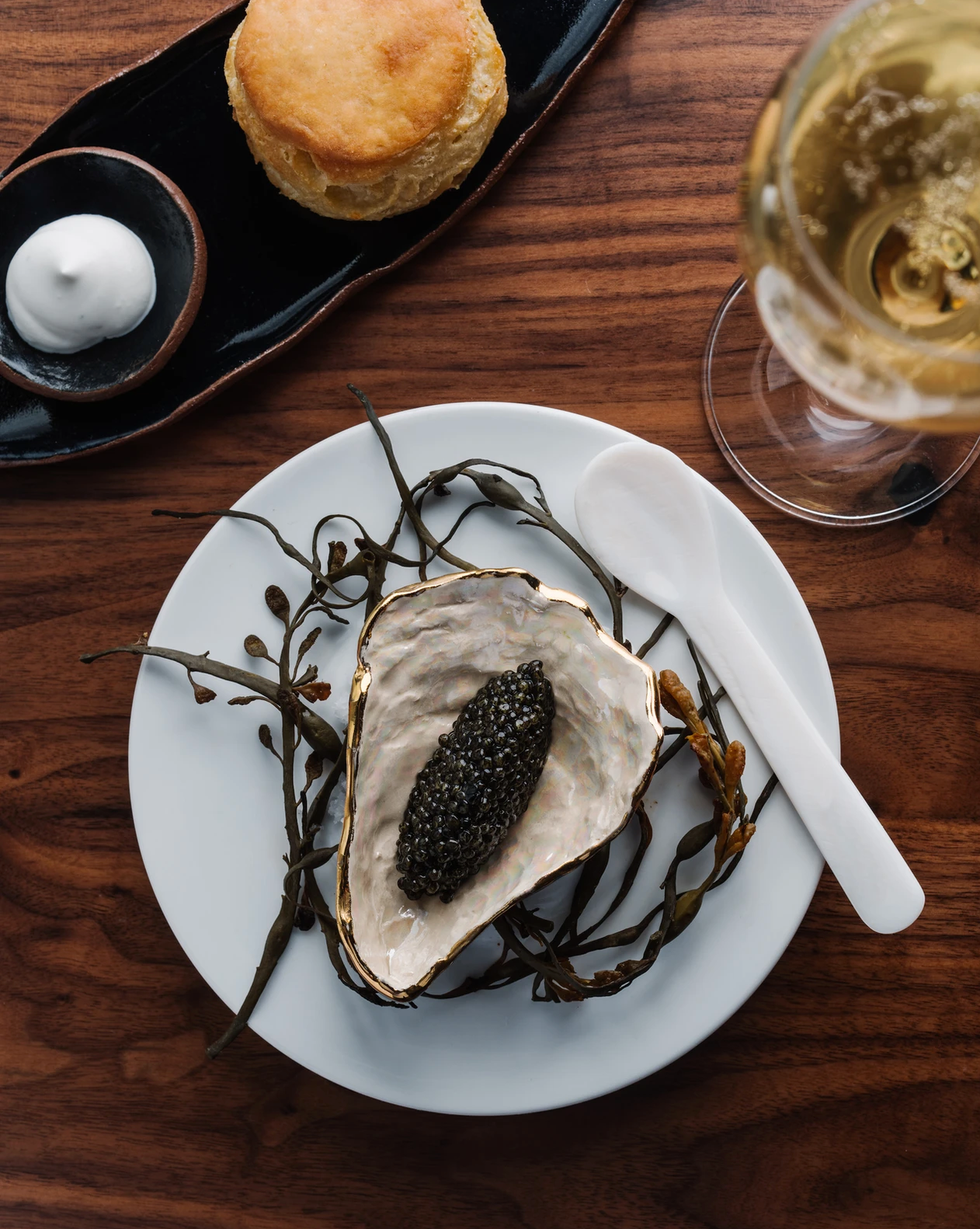 Lazy Betty
Nestled in the heart of Atlanta, Lazy Betty beckons diners with its charming ambiance and exceptional culinary offerings. As we entered the restaurant, the warm, modern decor welcomed us, creating an inviting atmosphere that set the stage for an unforgettable dining experience. The culinary wonders at Lazy Betty are crafted by the renowned Chefs Ronald Hsu and Aaron Phillips, whose passion for pushing the boundaries of taste and presentation shines through in every carefully curated dish.
For those seeking a culinary adventure that transcends the ordinary, Lazy Betty is a must-visit destination. From exquisitely plated scallop crudo to innovative desserts, each dish is a masterpiece. The extraordinary flavors, paired with the warm ambiance and attentive service, make dining at Lazy Betty an unforgettable experience that will leave you eagerly planning your next visit.
lazybettyatl.com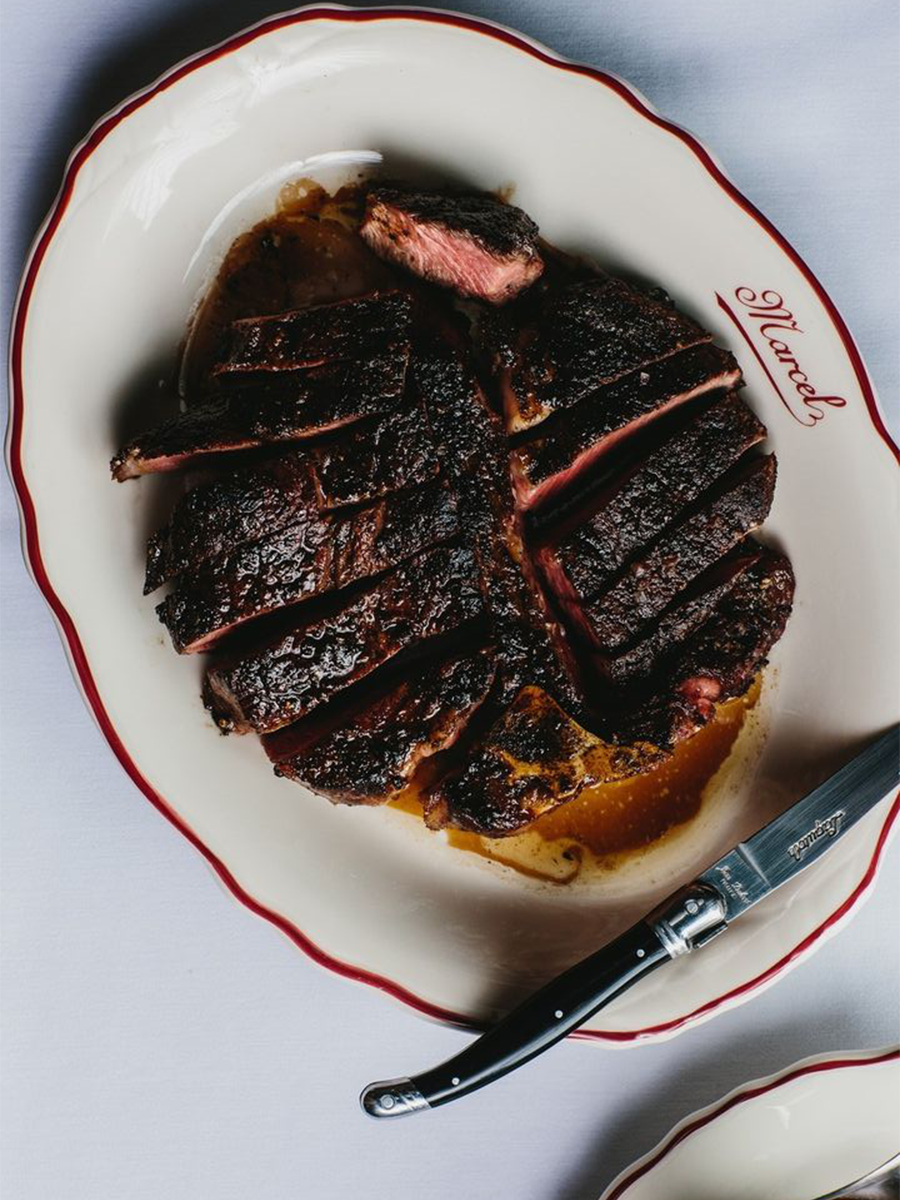 Marcels
Situated in the vibrant Buckhead area, Marcels embodies the essence of a French brasserie. Chef Michael Bertozzi masterfully prepares an array of dishes that left a lasting impression, especially the perfectly seared steak, crispy golden fries, and the mussels, which were a burst of French authenticity.
The ambiance, complemented by an offer to enjoy a post-dinner cigar, gives the dining experience a distinctive edge. With the combination of high-quality cuisine and unique atmosphere, Marcels confidently asserts its position within Atlanta's culinary landscape. After a thorough comparison, we confidently position Marcels ahead of famous counterparts such as Chops, Kevin Rathbun's, and Ruth's. This establishment is not just a restaurant, but a landmark in Atlanta's flourishing steakhouse scene.
marcelatl.com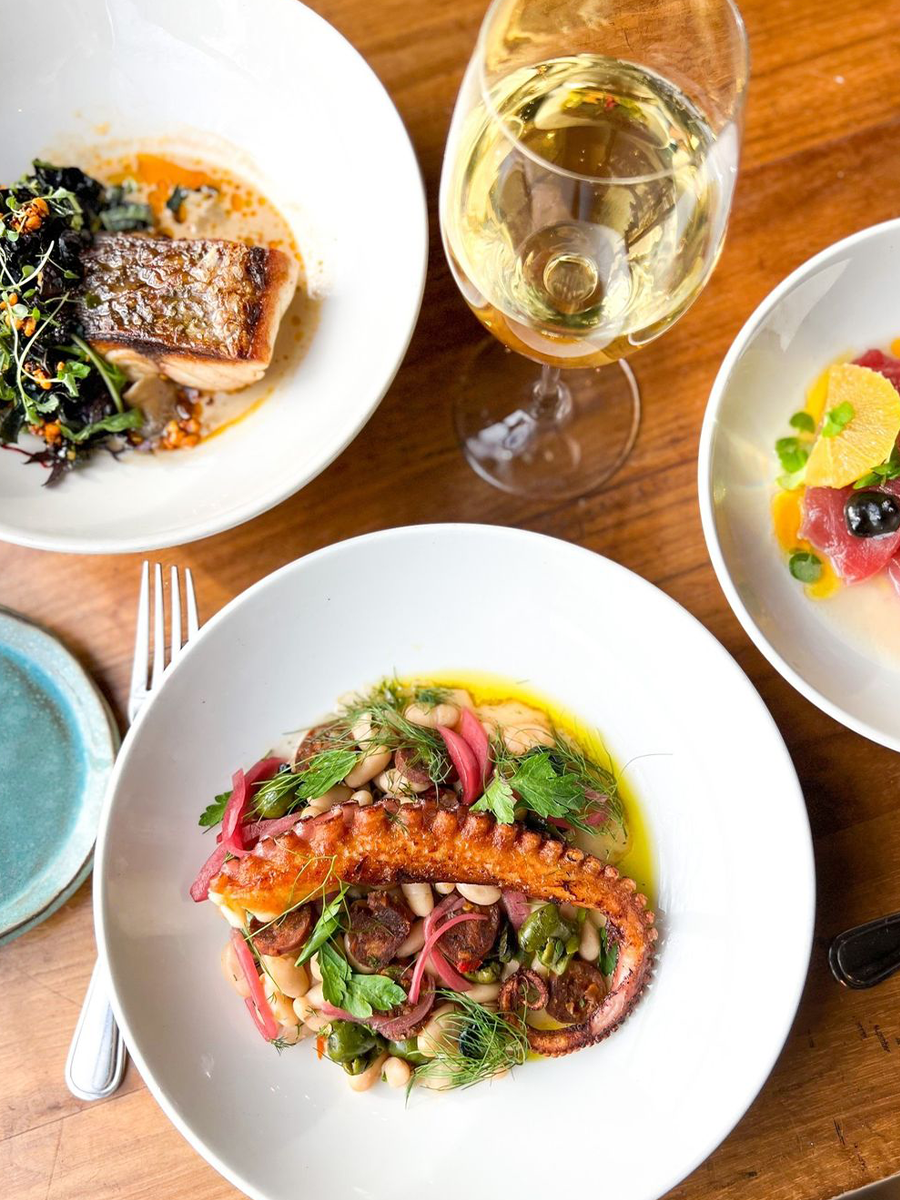 The Optimist
The Optimist in Atlanta has earned its place among the city's top restaurants. With a focus on exceptional seafood, this coastal-inspired eatery delivers an unforgettable dining experience. From the inviting ambiance to the thoughtfully crafted menu featuring fresh catches from both coasts, The Optimist sets itself apart. Whether it's the perfectly grilled octopus, the impeccably shucked oysters, or the expertly prepared whole fish, every dish showcases the restaurant's commitment to excellence. With attentive service and a selection of well-crafted cocktails, The Optimist is a must-visit for seafood enthusiasts and those seeking a memorable culinary adventure in Atlanta.
theoptimistrestaurant.com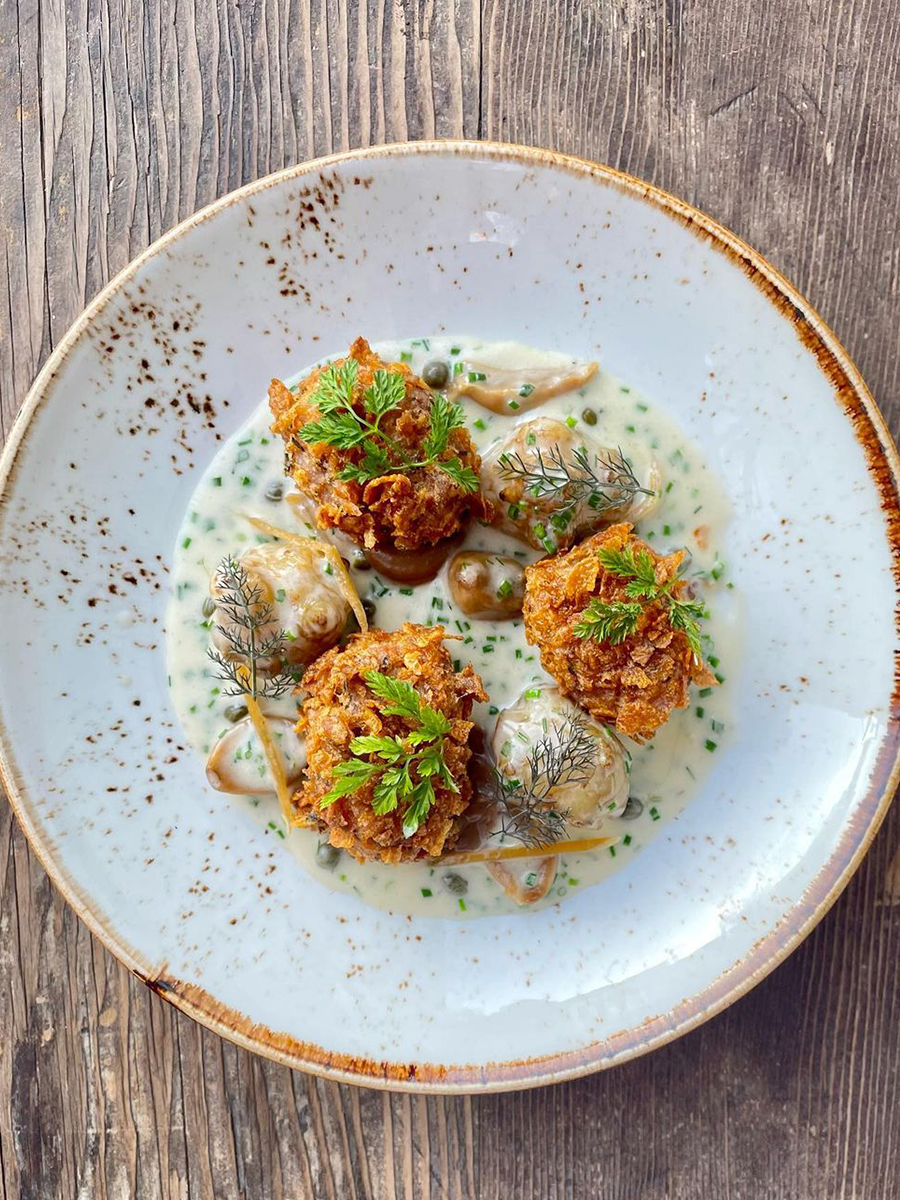 Gunshow
Gunshow, situated in Atlanta's distinctive Glenwood Park, redefines the traditional dining scene. The creative force behind this innovative eatery is Chef Kevin Gillespie, whose culinary genius is as captivating in his restaurant as on his lively Instagram feed @chefkevingillespie. Drawing inspiration from Brazilian churrascaria and Asian dim sum, dishes are paraded through the dining room, allowing patrons to choose what delights them. This interactive dining experience is underscored by a rotating menu that respects the seasons and allows each chef to inject their creativity. Dishes span from Southern comfort staples to global-inspired fusion. With an open kitchen, cool industrial vibe, and dynamic dining concept, Gunshow delivers an energetic yet relaxed ambiance. For the curious palate seeking a memorable culinary journey, Gunshow is a quintessential Atlanta experience.
gunshowatl.com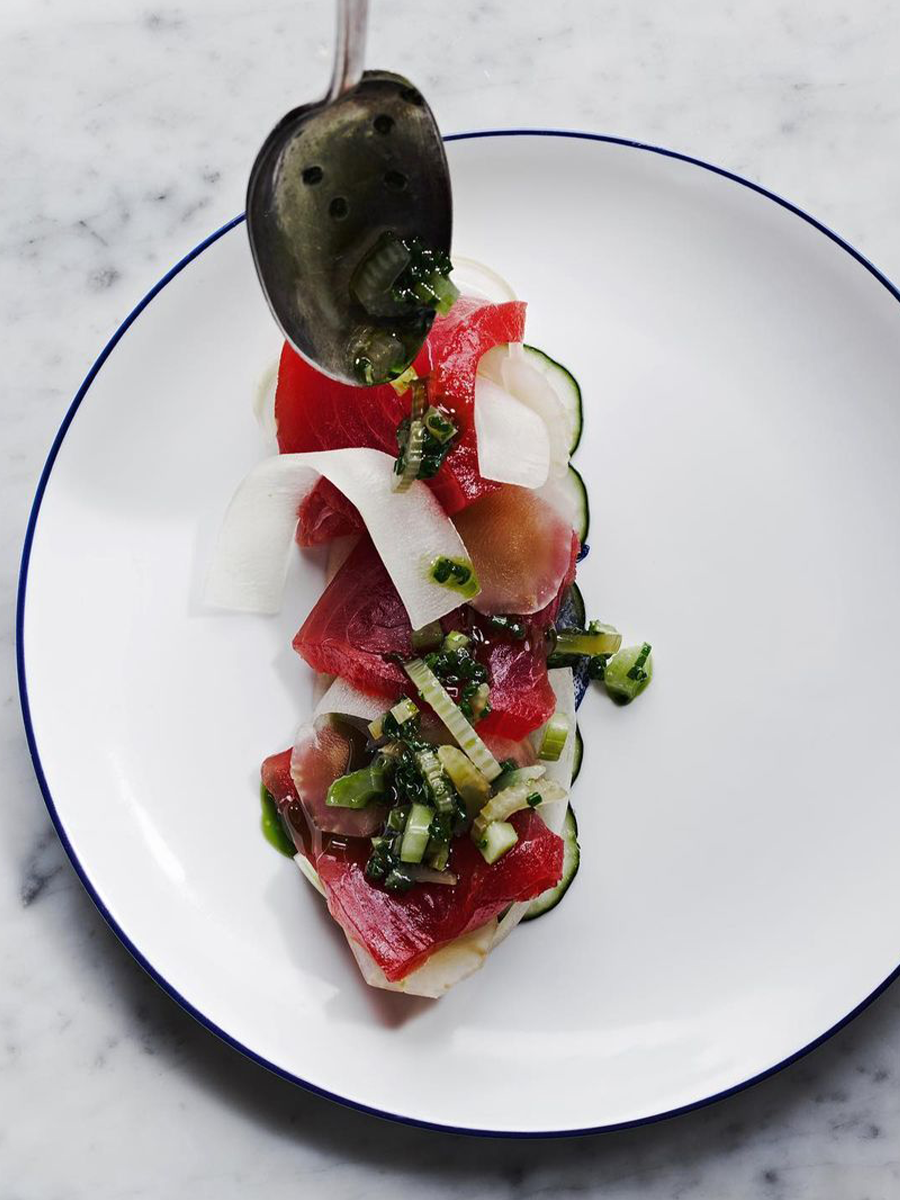 Kimball House
Kimball House in Decatur, located in a historic railway depot, combines southern charm with exquisite cuisine. The space exudes an ambiance of timeless elegance, with dark wood and leather details adding to the allure. Their raw bar is exceptional, offering fresh oysters from both coasts, while the dinner menu supports local farmers with sustainably-sourced ingredients. Favorites include steak frites and duck breast. Coupled with award-winning cocktails and attentive service, Kimball House, boasting its unique charm and ambiance, is an Atlanta must-visit for food enthusiasts.
kimball-house.com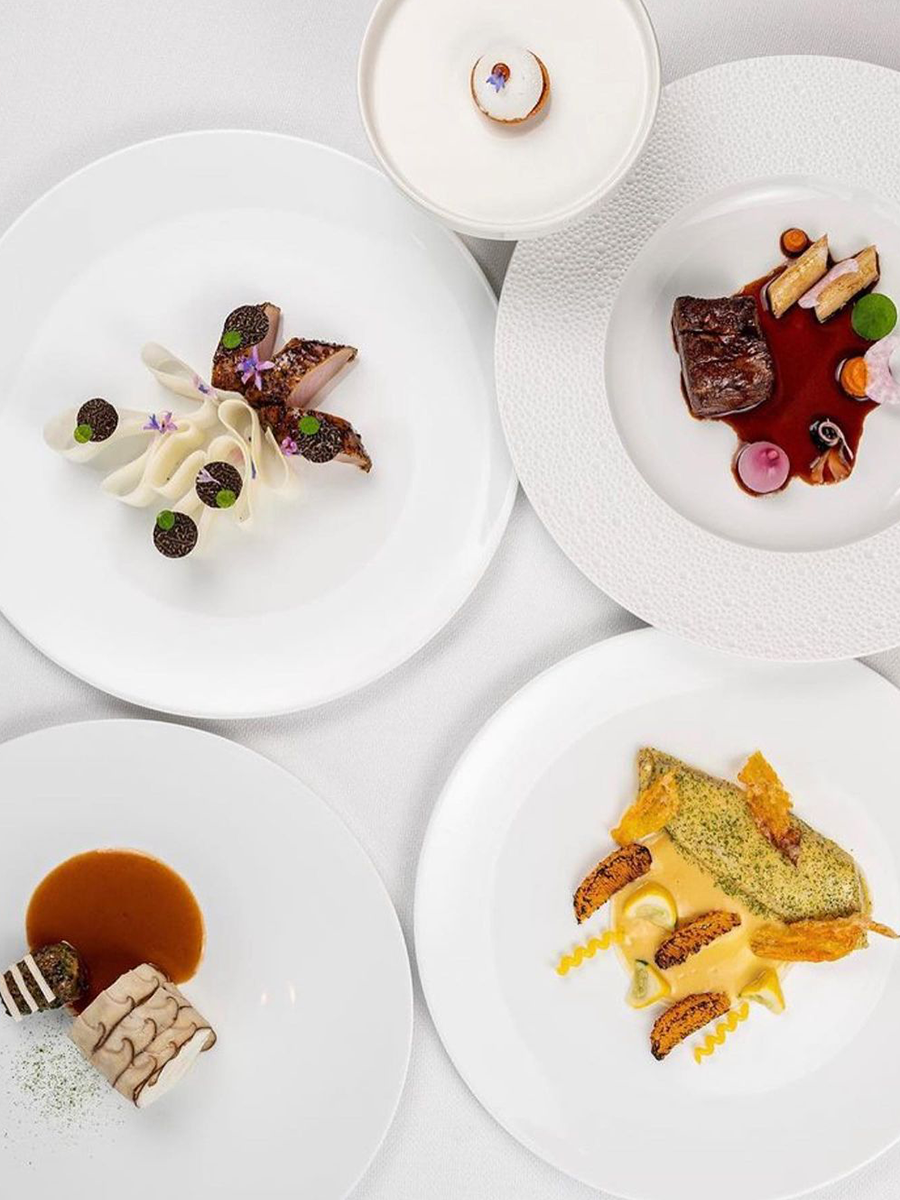 Atlas
Atlas is a contemporary American restaurant located in the St. Regis Hotel in Buckhead. The restaurant is helmed by chef Chris Hall, who draws inspiration from his Southern roots to create a menu that features locally sourced ingredients. Atlas offers a menu of contemporary American cuisine with a focus on seasonal ingredients, including dishes such as pan-seared scallops, grilled quail, and artisanal cheeses. The sophisticated atmosphere of Atlas is perfect for a romantic dinner or a night out with friends.
atlasrestaurant.com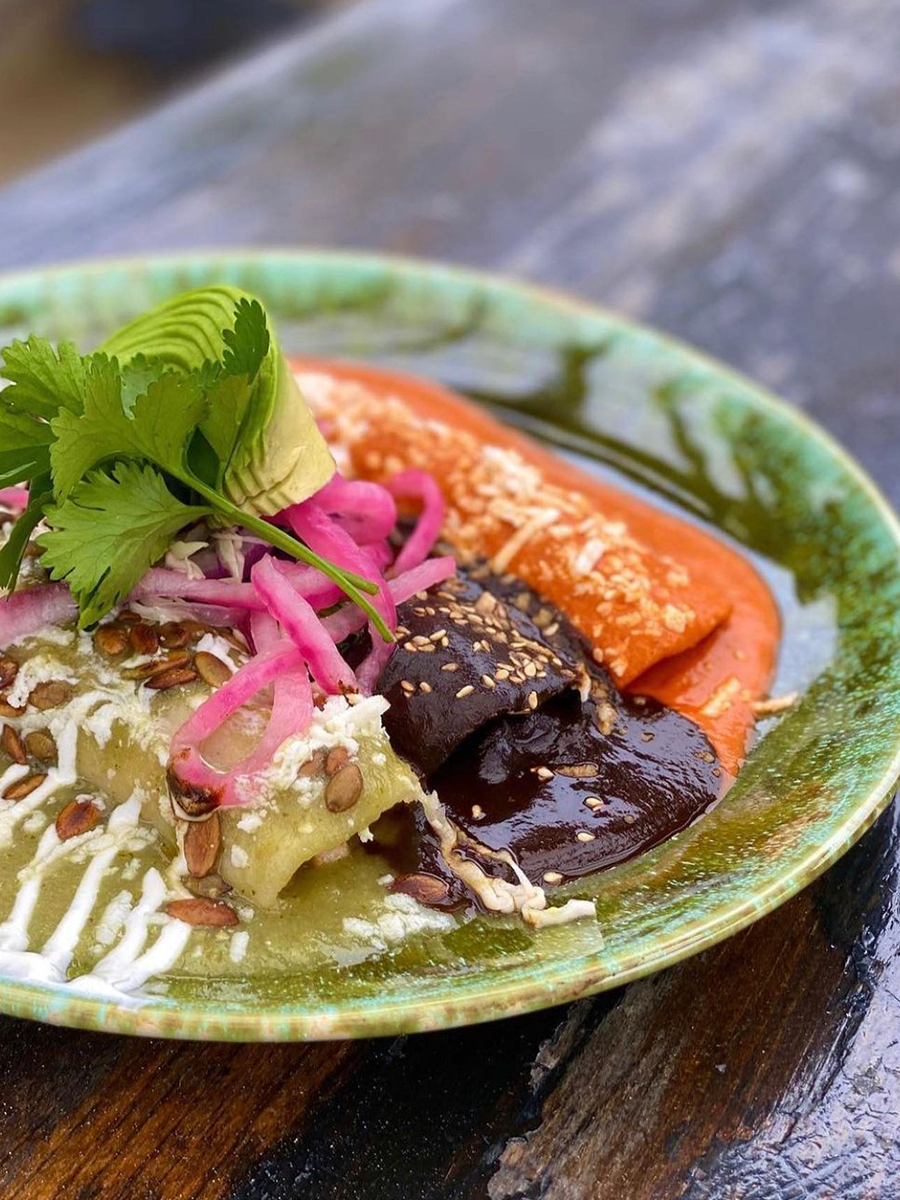 Patria Cocina
Patria Cocina, a contemporary Mexican restaurant in Atlanta's Old Fourth Ward, delights with its authentic and inventive cuisine. Founded by Chef Enrique Miguel Limardo, the restaurant showcases traditional Mexican flavors and techniques, using high-quality ingredients. The menu features creative dishes like tacos, ceviches, and grilled meats, alongside seasonal specials. The drink menu offers signature cocktails, Mexican beers, and a curated wine selection. With a warm and inviting atmosphere, Patria Cocina is the perfect spot to enjoy the best of contemporary Mexican cuisine and hospitality.
patriacocinaatl.com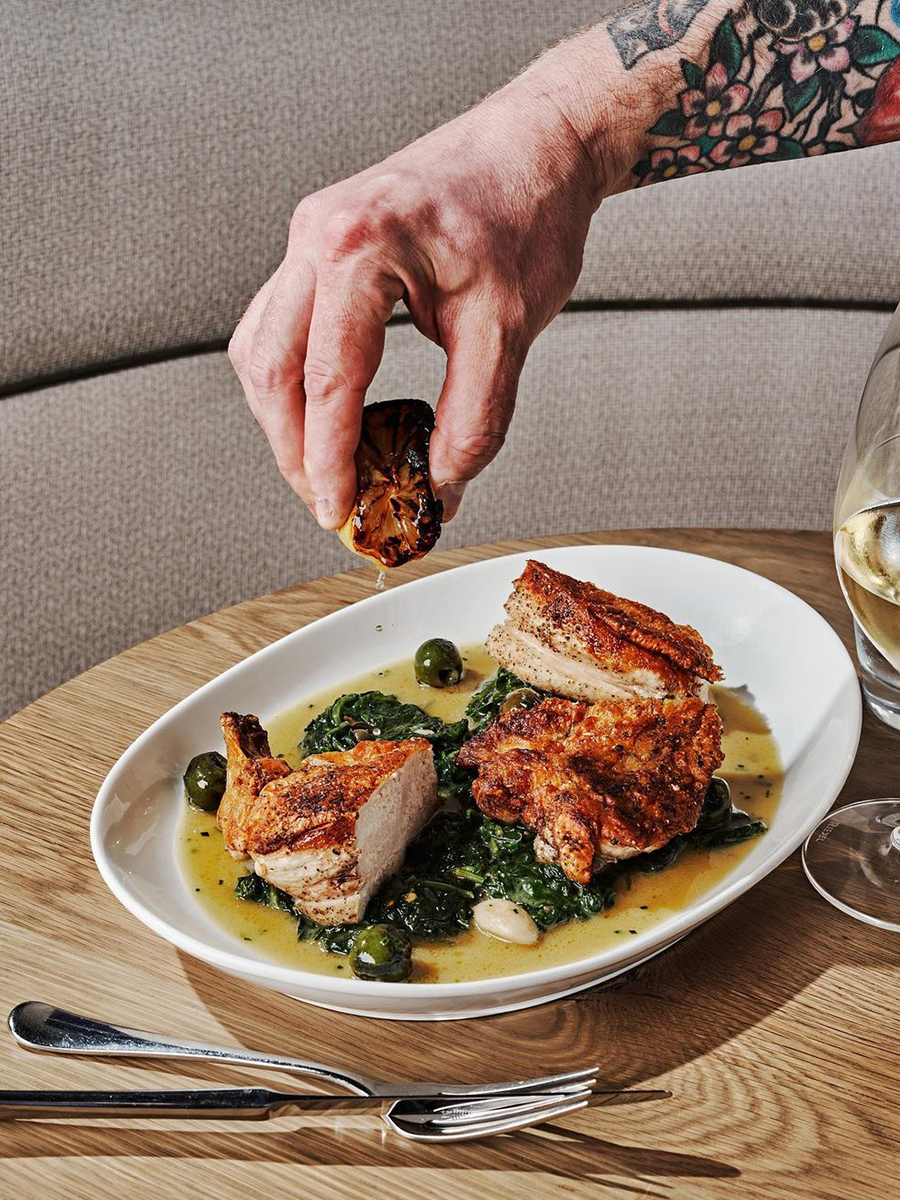 Lyla Lila
Lyla Lila is a captivating culinary destination in Atlanta, offering a modern setting and an unforgettable dining experience. Led by Chef Craig Richards, the restaurant combines Mediterranean and Middle Eastern flavors for a fusion of vibrant and creative dishes. From small plates to wood-fired meats and seafood, each bite at Lyla Lila showcases culinary expertise. The stylish ambiance and exceptional service make it a must-visit in Atlanta's dining scene.
lylalilaatl.com
CULT CLASSICS
J.R. Crickets

In a city that loves chicken wings down to its core, J.R. Crickets is one of Atlanta's very best. This place holds a special place in all of our hearts. Lemon Pepper, Dirty Bird, and Hot are our go-tos

Little Rey

Little Rey, a Ford Fry restaurant in Atlanta, is a Tex-Mex gem celebrated for its flavorful sauces and handmade tortillas. The expertly crafted sauces and fresh, handmade tortillas elevate every dish, making Little Rey a must-visit for authentic Tex-Mex cuisine in Atlanta.

Waffle House

"Food: 2/10. Ambiance: 3/10. But let me tell you, Waffle House is the epitome of a late-night dining experience in Atlanta. There's something magical about stumbling into this place at 2am, after asking your Uber driver to drop you and your friends off. Waffle House holds a special place in our Atlanta hearts.